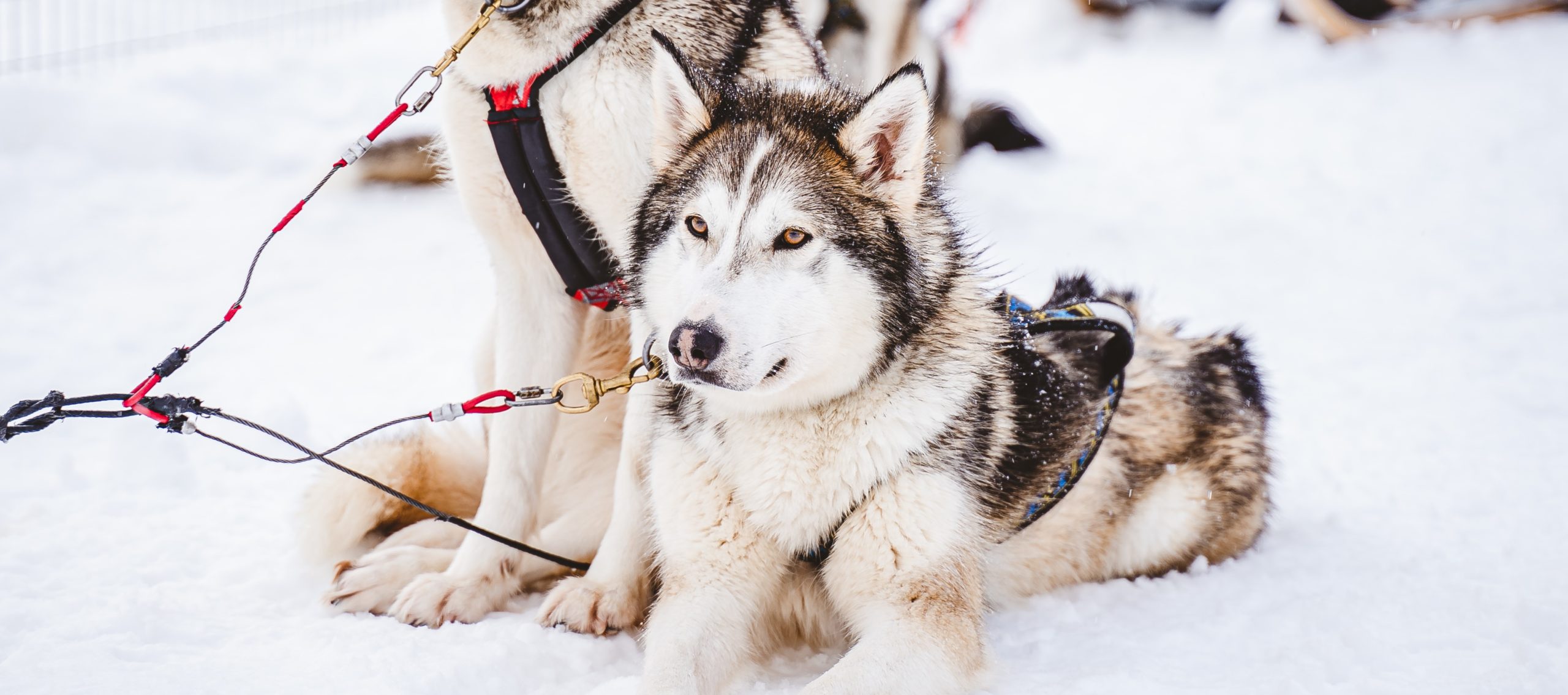 Husky safari is the most memorable experience of the winter
Hus­ky safa­ri is an unfor­get­table expe­rience that you will fond­ly remem­ber for years to come. On a dog sled ride you get to mar­vel at the gor­geous natu­ral sce­ne­ry and whi­te snow of Kuusa­mo and fol­low the eager­ly run­ning huskies.
Hop on a sled and enjoy the thrill of sled­ding with the huskies!
Experience the joy of driving and relax aboard the sled
The sled team con­sists of 5 to 6 dogs. The­re are two people on the sled, one of whom dri­ves and the other sits on the rein­deer pelt lined sled. Halfway through the trip we switch dri­vers, so both pas­sen­gers get to expe­rience both the joy of dri­ving and relaxing on the sled.
Safe and easy
We pro­vi­de both dri­ving gui­dance and safe­ty instruc­tions on all our hus­ky safa­ris. The gui­dance makes dri­ving the sled easy, enjo­y­able and safe. The safa­ri gui­de dri­ves on a snow­mo­bi­le in front of the safa­ri and is imme­dia­te­ly rea­dy to help should the need arise.
Erä-Susi also pro­vi­des cus­to­mers with dri­ving gear such as warm ove­ralls if necessary.
Plea­se book your hus­ky adven­tu­re in advance. If you have any ques­tions about your reser­va­tion or you don't find a sui­table time on the calen­dar for your safa­ri, plea­se sent us e‑mail husky@erasusi.com or call +358 40 570 0279 and we will look at the time for you.