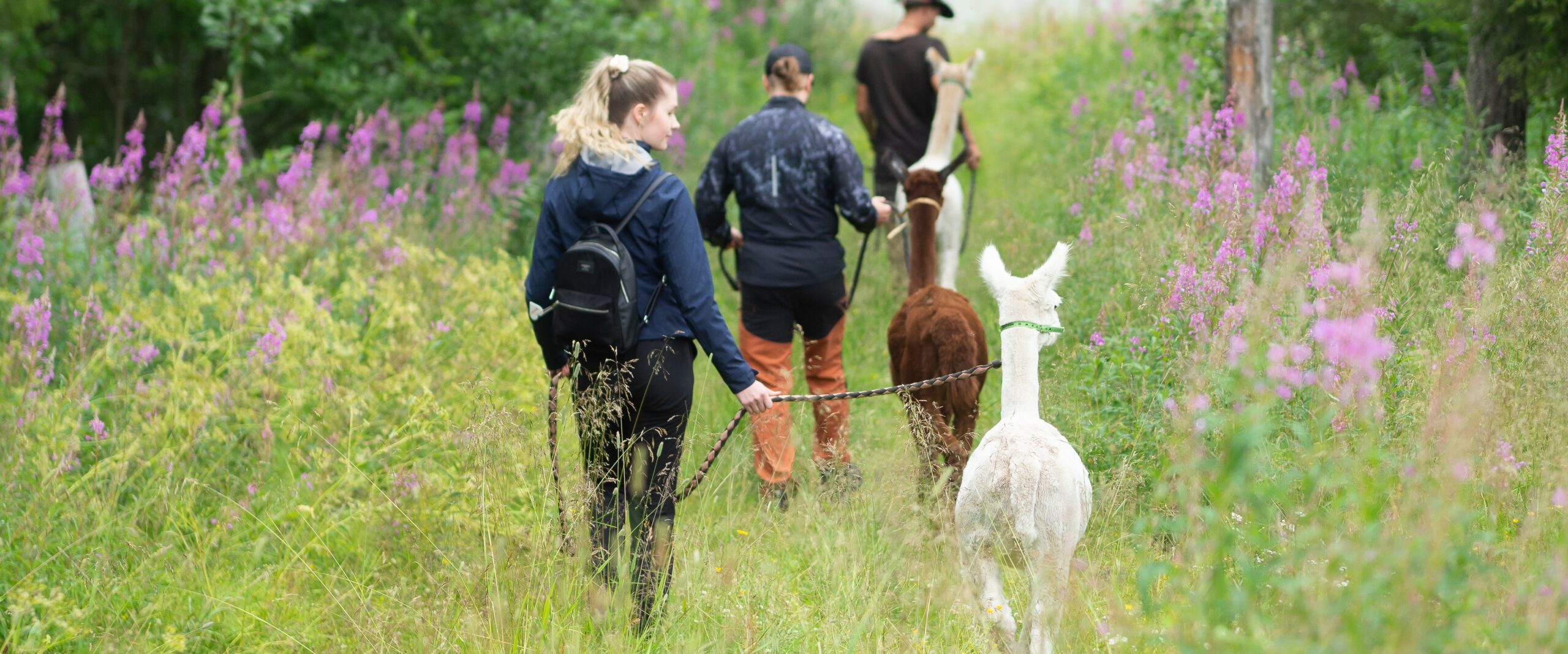 What would it sound to go for a walk with sym­pat­he­tic alpacas? Now you can expe­rience a fun forest trip with our 4 friend­ly alpacas and Santtu-llama!
When you arri­ved to our farm, our gui­de welco­mes you and you will get to know our alpaca team. You get instruc­tions how to walk with them in the leash and befo­re you noticed, you are wal­king with alpaca in the forest. Our gui­de leads you through the track and take care of you all the way. Alpacas are peace­ful ani­mals and wal­king with them is easy. After your walk you will see our other ani­mals — bun­nies, sheeps, goats and hor­ses. Plea­se note! A visit to a hus­ky ken­nel is not inclu­ded in this pro­gram but you can purc­ha­se as an addi­tio­nal acti­vi­ty at the time of booking.
After the visit in our ani­mal farm we ser­ve fresh cof­fee, cold juice and somet­hing sweet to eat in our cafe­te­ria. We have also love­ly sou­ve­nir shop whe­re you can buy some nice memo­ry to bring home.
This pro­gram is sui­table for litt­le kids and also kids can take the alpaca on the leash with adult.
PRICE 49 € (4+ yo)| DURATION 2 H
If you like to book this acti­vi­ty for a lar­ger group you can con­tact us via email husky@erasusi.com or by cal­ling +358 40 5700279